VENUE POLICIES
GENERAL RULES
No food, drinks, coolers, lawn chairs, or umbrellas allowed. The Venue at Boyd Farms institutes a "NO RE-ENTRY POLICY" for all events. Gates into the pavilion open two hours prior to the scheduled performance time.
Certain shows may restrict all beer and wine sale at the performer's request.
Note: the clock in the concession stand indicates the time that the sale of alcoholic beverages is scheduled to be discontinued.
Events go on as scheduled, rain or shine.

CAMERA POLICY
Personal cameras are allowed in the venue. Flash photography, video and removable lens cameras are NOT permitted without venue approval.

CHILDREN RULES
If a child has celebrated their 3rd birthday, they must have a ticket. Prices are the same from children as adults.

DO NOT REMOVE OUTWEAR/ACCESSORIES
When approaching the entrance, fans should be prepared to place phones, keys, and cameras in the tray and unzip all jackets. They can continue to wear hats, belts, shoes and jewelry as they walk through the metal detectors. Spare change and wallets do not need to be removed from pockets.

HOLD ON TO YOUR TICKET
Each person should carry his or her own ticket once passing through the metal detectors, rather than having one person carry tickets for the group. Each guest must have their own ticket and must be able to present ther ticket to enter the venue. Guests will show their ticket when requested and sit only in their designated seat or general admission section, if applicable.

REMOVE PROHIBITED ITEMS FROM POCKETS AND PURSES
Prior to arriving for the event, The Venue at Boyd Farm recommends that guests leave all prohibited items in their car or at home.Prohibited items include:
All purses, bags, or containers larger than a small clutch bag
All Firearms (Concealed or Open Carry firearms are NOT permitted)
Backpacks
Binocular case- binoculars maybe worn around the neck
Briefcases
Camera bags
Cinch bags
Computer bags
Coolers
Fanny packs
Fireworks
Glass containers
GoPros
Illegal drugs/substances
Laser pointers
Luggage of any kind
Outside alcohol/food/drinks
Selfie sticks
Signs larger than 8.5 x 11 inches
Weapons of any kind ( knives, billy clubs, etc. )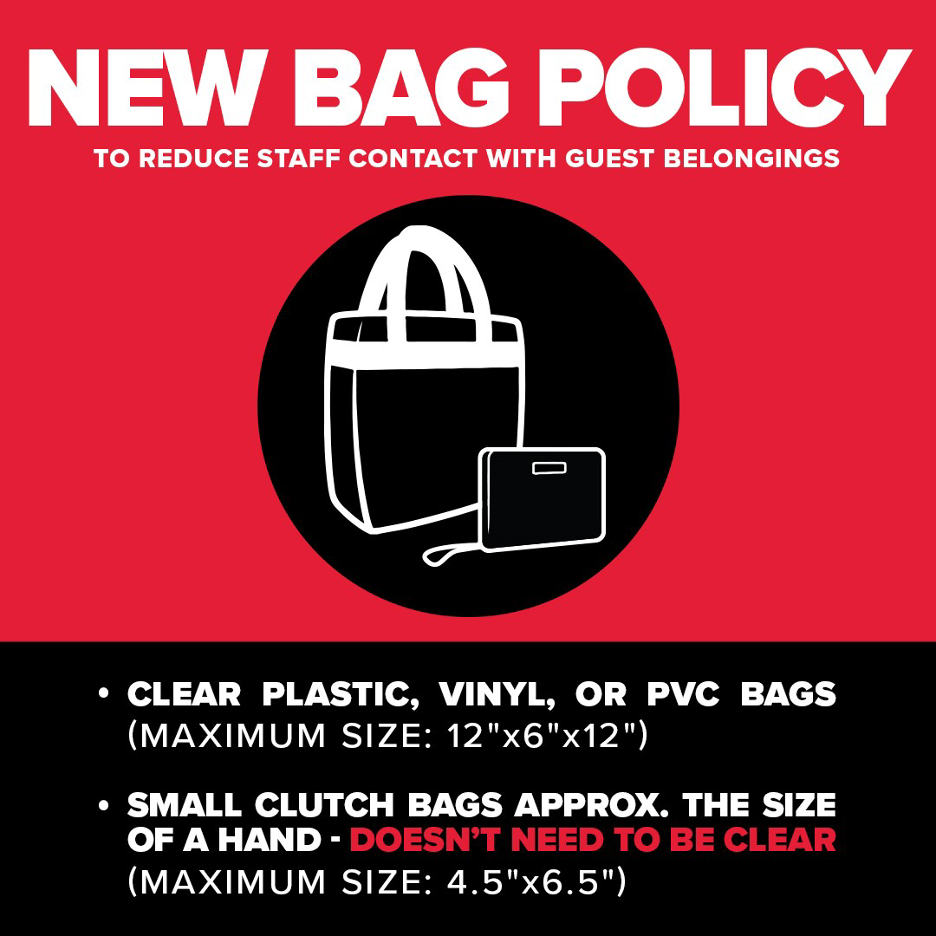 Thank you for your cooperation!